Award Recognition - Heather Shedd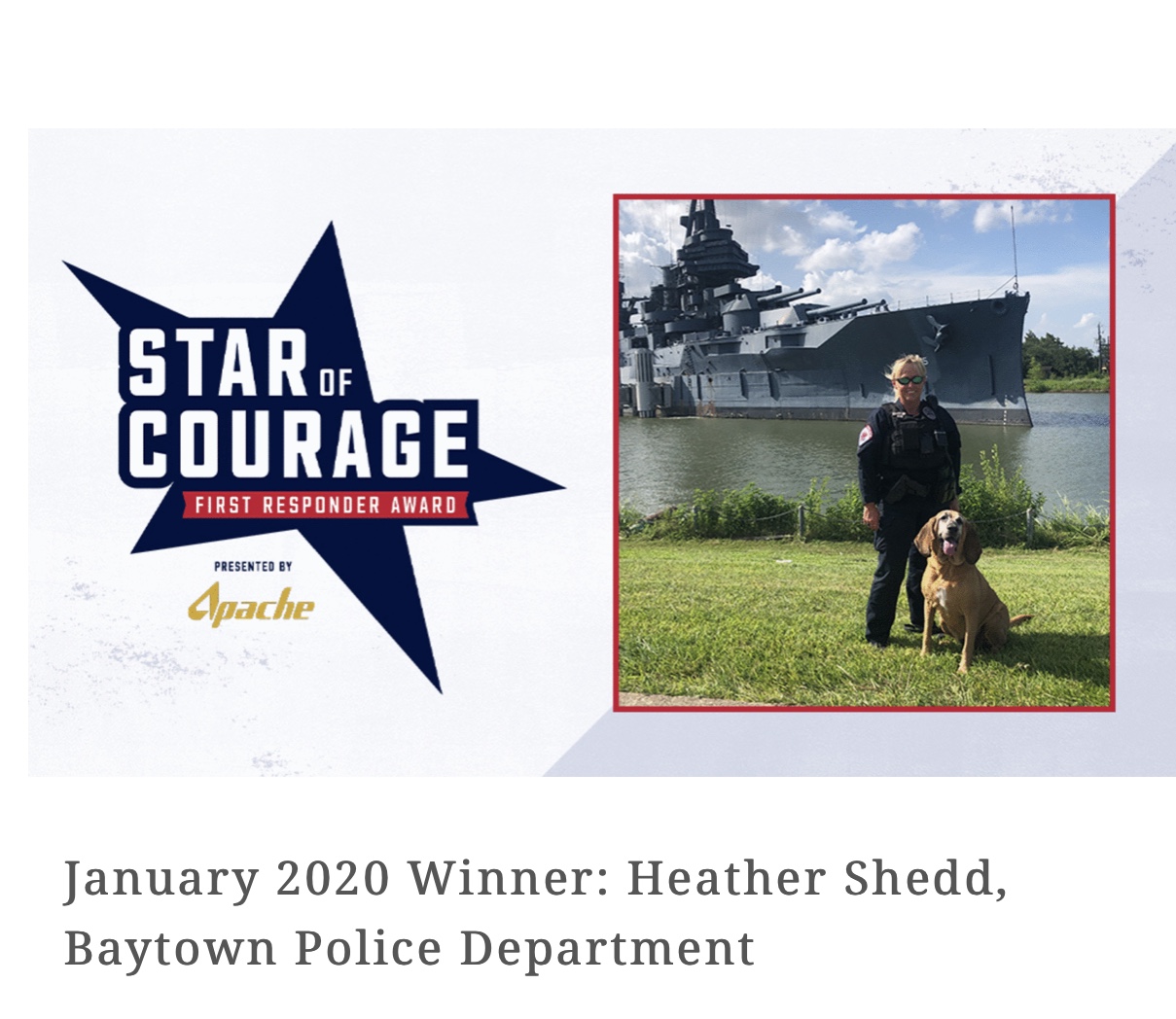 We want to congratulate K9 Officer Cpl. Heather Shedd for being chosen as the Winner of The Houston Texans "Star of Courage Award". This award is given to a first Responder who have been recognized as going above and beyond. Cpl. Shedd will be recognized during today's Texans vs Bills half time show. We are all proud of Cpl. Shedd who is a 21 year Veteran of the Baytown Police Dept. She has dedicated her life to protecting and serving the the Citizens of Baytown. Cpl. Shedd works alongside her police K9 partners Gypsy whose a 10 year old bloodhound and currently training her newest bloodhound a 4 month old police K9 named Dixie.
This is an Awesome Honor and well deserved. Please help us in congratulating Cpl. Heather Shedd.
By accepting you will be accessing a service provided by a third-party external to https://baytownmpa.org/