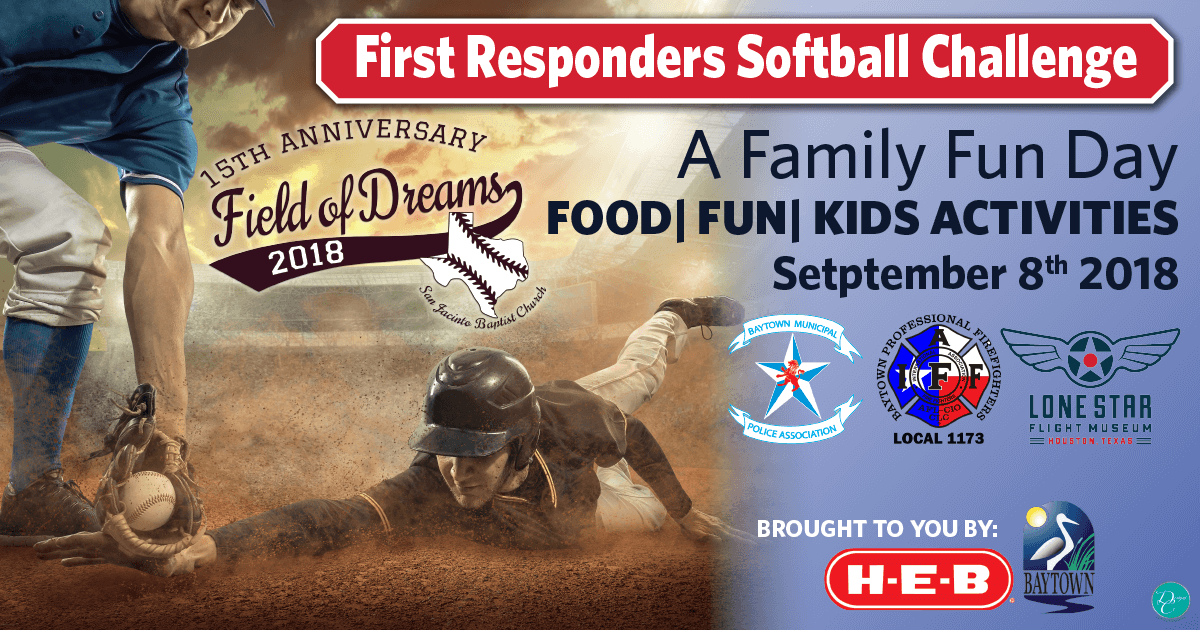 Event RSVP
Interested in coming? RSVP below to receive a reminder before the event!
RSVP Today!
September 8th, 2018
8 AM
Event Begins

11 AM - 1 PM
Field of Dreams Baseball Game

1 PM - 3 PM
First Responders Softball Challenge
Location/Directions
Wayne Grey Sports Complex
5117 North Main Street, Baytown
View Map/Directions
A Family Fun Day!
Field of Dreams Baseball Game is an opportunity for First Responders to build relationships with some very special members of our community. Children who are on the autism spectrum will have the opportunity to play baseball with First Responder "Buddies" partnering with them throughout the game.
The First Responders Softball Tournament will be played between the Baytown Municipal Police Association and the Baytown Professional Firefighters. Come check out our game to see Baytown's first responders compete!
We will also be serving FREE hot dogs, chips, and soda to the entire community! The concession stand will also be open for your go-to baseball snacks - candy, Gatorades, etc.
We're grateful to the Lone Start Flight Museum for their participation! They'll be showcasing pieces from their museum that people can touch and experience up close.